Our school provides opportunities for students, staff and parents to know and celebrate their Catholic faith. This is done through the religious life of our school. Members of our community experience a rich liturgical and prayer life, celebration of the Sacraments, faith formation, social outreach activities, and opportunities to share faith with each other and with youth from other schools in the Archdiocese.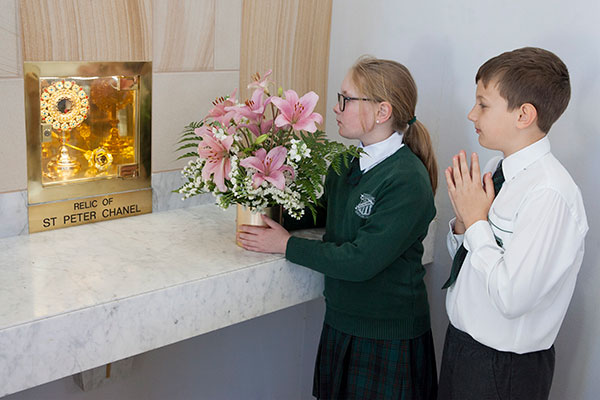 The heart of this community is the deep sense of the St Peter Chanel Catholic Identity. The patron saint is acknowledged through celebrations on 28 April and prayers throughout the year. The community remains devoted to St Mary of the Cross MacKillop whose Sisters were instrumental in establishing the school.
We pride ourselves on being a close-knit prayerful community. There is a focus on the liturgical year with all seasons and feasts being acknowledged and celebrated; this forms the basis of our community prayer life. Students are encouraged to create meaningful prayer spaces in the classroom and display positive and respectful behaviour towards one another. All members of the school community are expected to live out the message of the Gospel.